Doctors & Staff
Meet the experienced and friendly doctors and staff who make California Oaks Vision Center of Optometry a proud provider of premier vision care products and services in Murrieta.
Alex Tadros, O.D. MS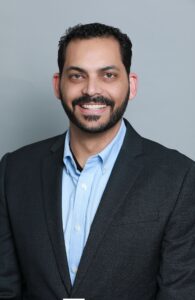 Dr. Alex Tadros joined the team at California Oaks Vision Center in July of 2015.  He received his bachelors degree in biological sciences from the University of California, Riverside and then proceeded to get his Master's degree in Medical Sciences from Western University of Health Sciences in Pomona, CA. Dr. Tadros continued at Western University to complete his doctorate degree in Optometry graduating with honors. In addition to performing comprehensive eye care exams and treating ocular disease, Dr. Tadros also fits specialty contact lenses for patients with irregular corneas and severe dry eyes and for myopia management.
Dr. Tadros currently lives in Murrieta, California with his two sons and wife who is also a local practicing optometrist.  He enjoys racing RC cars and airplanes, traveling, and flying as a private pilot during his free time.
Scott Lewis, O.D.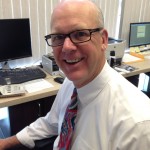 Dr. Lewis was born and raised in Grand Island, Nebraska. He attended the University of Nebraska for his undergraduate studies and the Southern California College of Optometry in Fullerton, California for his graduate studies. He received his Doctor of Optometry degree in 1979 and has been practicing in Southern California ever since. He opened California Oaks Vision Center in Murrieta in 1989 and Redhawk Vision Center in Temecula in 1998.
Dr. Lewis has been happily married to his wife "Gay" for 25 years and lives in Fallbrook with his 3 English Bulldogs, "George" "Ella" and "Jackson". He enjoys boating, golf, traveling, and scuba diving.
Jadyn Evans, O.D.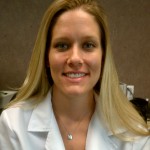 Dr. Evans was born and raised in Denver, Colorado.  She graduated from Northwest Nazarene University in Idaho with a degree in Biology/Chemistry in 2003. She moved to San Diego, California where she lived for 3 years, and then went on to pursue her Optometry degree in Fullerton, California.  Dr. Evans graduated from Southern California College of Optometry in 2010, and then completed a Residency in Primary Care Optometry at the San Diego Veteran's Affairs Hospital in San Diego, California.
Dr. Evans got married in September 2011 to her husband, who is also a local Optometrist.  She enjoys playing volleyball, running, traveling, cooking, and hanging out with friends and family.
Katie Elton, O.D.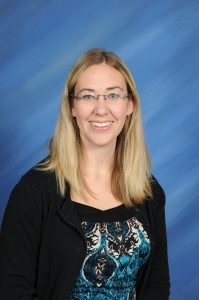 Dr. Katie Elton is very excited to be apart of California Oaks Vision Center of Optometry and started in July of 2013.  Dr. Elton was born in Ohio and raised in Southern California.  She graduated from CSUSB in 2007 with a degree in Biology.  Dr. Elton was part of the first graduating class of Western University College of Optometry in Pomona CA where she got her doctorate of Optometry in 2013.  She loves children and believes strongly in good vision being more than 20/20 eyesight.
Dr. Elton is happy to work with California Oaks Vision Center to provide local students/children with vision training for various eye conditions. Dr. Elton is happily married with 3 sons.  She enjoys cooking, hiking, and is a big Disney fan.
Vernon Poole, O.D.
Dr. Poole joined the Cal Oaks Vision team in July of 2020. After 30 years in private practice as Murrieta Optometric, the Covid-19 crisis of 2020 necessitated rethinking the approach to providing vision services. As a result, Drs. Scott Lewis, Alex Tadros, and Vernon Poole merged practices, bringing Murrieta Optometric under the Cal Oaks Vision roof and providing a compartmentalized team approach to providing eyecare. 
Dr. Poole's interests outside of the practice of optometry are varied. He enjoys competitive motocross riding and mountain biking.. As a commercially rated pilot, he enjoys flying and restoring aircraft. A native of Montana, Dr. Poole continues to operate the family ranch he grew up on in Montana.
Dr.Poole is enjoying the team approach to eye care and is excited to share the benefits of this new environment with his existing patient base, and looks forward to meeting new friends as part of the Cal Oaks vision team.
Our incredible team provides the best in patient care, service and overall patient experience! From the moment you walk through the door we will be working to serve and care for you as part of our family.